the weinland park collaborative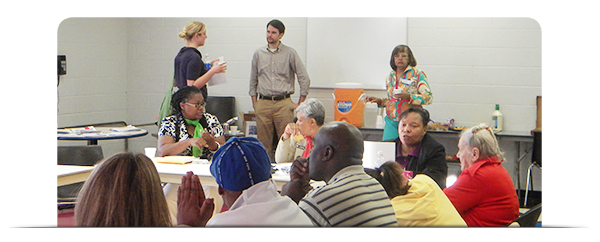 The Weinland Park Collaborative (WPC) is a partnership of more than a dozen agencies and organizations focused on improving and sustaining the quality of life in the Weinland Park neighborhood of Columbus. The WPC engages residents and the Weinland Park Community Civic Association to learn what people believe can best improve their neighborhood. The agencies and organizations coordinate and jointly support a variety of projects to leverage assets and meet needs. The WPC strategy involves investments over the next three to five years in housing, education, employment, public safety, health, civic engagement of the residents, and a careful evaluation of the success of each component and of the overall strategy.
CPO is a committed partner in the WPC because Weinland Park is home for a third of all residents in the original CPO initiative. CPO's portfolio of stable housing for low-income families anchors the WPC's goal of creating a vibrant mixed-income neighborhood and will help sustain quality housing and quality of life for Weinland Park residents into the future.