resident stories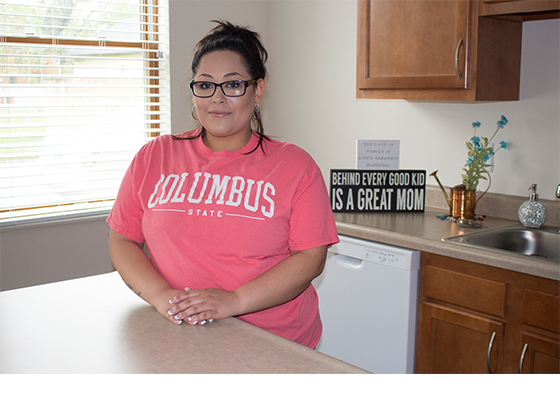 CPO Resident since 2017
My name is Bryanna and I am 24 year old, single mother of two beautiful daughters. Growing up in a family with nine siblings, I never knew if or how I would be able to go to college, but I always knew I wanted to be somebody in life. I first became a mom at 17 and found myself in an unhealthy relationship, which took a toll on my confidence. My goals for college didn't seem realistic but I wanted a better life for my children. My parents encouraged me to explore the opportunities available and that's when I found Columbus Scholar House.
Scholar House provides me with a stable, affordable and safe environment for my children. The fact that the daycare center is on the same property as we live gives my children the sense of security that affects my ability to better focus on my education. It's a beautiful experience to be able to walk her to daycare every day, creating a special bond and positive routine with her. The daycare employees at the early learning center are compassionate, intelligent and understanding people who give me great comfort everyday knowing my daughter is learning and being taken care of the way she should be.
With all of these resources I have been given, I took full advantage and earned a spot in the honors society of Phi Theta Kappa with a GPA of 3.7! Columbus State offered me a summer scholarship because of this which paid my full tuition, fees, books and supplies. This boosted my confidence level and helps me stay motivated in school. I could not have accomplished this without being in this program and all the support CPO has offered me.
My plan while being in Scholar House is to transfer to The Ohio State University, complete the nuclear medicine program and graduate with Honors in Science Technology. In order to do this, I plan to use my time wisely by staying organized and communicating with those supporting me. I plan on giving back one day because not only do I believe in this program but its working, and I am the proof.
I will be honest and say I was very hesitant in moving to Columbus Scholar House, I was afraid that once I was in, that the management of CPO would just forget all about me. Not because they ever gave me that impression but because that's what I was used to. I was so used to being let down all my life that I questioned and doubted myself, but then I realized if I wanted to change my life I needed to change my mind because a new mind gives you a new life. So I pushed my fears to the side and emailed the amazing Mrs. Traci Lewis. She was more than happy to help me and put me in contact with Property Manager Aaron Casto to start the housing application process. These two individuals have and still do so much for me, more than they realize. They always respond when I call or email, they never made me feel like I was a bother, they are always willing to answer any questions or concerns I may have, they make me feel like family with their positive attitudes and support system.
If I did not have CPO's support system I would not be able to attend college and I certainly wouldn't be able to pursue the Nuclear Medicine program at OSU. Columbus Scholar House has allowed me to regain confidence that I can fulfill my dream of becoming a nuclear medicine technologists and giving me hope of getting out of poverty so I can have a positive contribution, not only to my community, but also for my family.
I would like to thank everyone for Columbus Scholar House, but again, a special thanks to Traci, who helped me get my eldest daughter into a private school in the area and Aaron who has been in contact with me since the beginning and believed in me so much. A special thanks to Nathaniel Lewis at the Future Scholars Community Learning Center for being so patient and understanding with my situation. Last but not least, thank you to all the investors, this program would not exist without your support. You are giving parents hope and a chance to fulfill their goals and the American dream they may have otherwise given up on. You're also providing my children a safe and stable environment to grow up in, which will only contribute to their future success. I no longer feel stuck and alone, I now feel like a positive role model for my children. You have taken that label off of me and allowed me to focus on my future success and my children and I thank you all from the bottom of our hearts and will do our best to make every one of you proud. Thank you.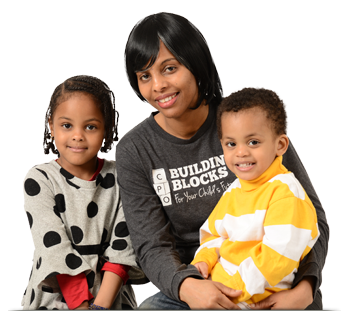 Former CPO Resident
My name is Fatoumata, and I am from Guinea, a small Country on the West coast of Africa. I came to the United States 7 years ago with the American dream on my horizon. To be honest I really don't know what the American dream represents to Americans, but for us Immigrants, especially Africans, success in this country is almost an obligation. I dreamt so big without a clue of what was waiting for me.
Though, my first night in the United States was a disappointment, just because in my mind America was the perfect place to live in, and all of its places should look nice and clean. On my first night I was welcomed in a small tiny room, at first I thought it was a closet for keeping my things, but it was actually my room. That was okay if only I was left in peace. So early in the morning I asked my keeper, "Are there mosquitoes in America?", she was like no, and then I told her that something was biting me. I found out later that it was bed bugs of course.
I stayed in New York for 3 years with my baby girl without any real support, so I decided to visit her father in Netherlands. I stayed there for 9 months, and as if it wasn't enough already I came back with a 3 year old and a pregnancy. It was harder than it was before. Now instead of one child I was dealing with two, that's when I realized that I needed to really do something with my life because it wasn't about me anymore, but about my babies who did not ask to be born. So I decided to move to Columbus Ohio where I can find a job and an affordable life.
I was now a mother of two children and was living with my cousin who also was victim of domestic violence. That was the last thing I wanted my kids to witness. Faced with another challenge, I decided to go to the family shelter and ask for help. That was one of the hardest decision I ever made in my life. It was hard, the kids were crying all the time, but I made it through. I was provided Housing through CPO, yes, God was still with me.
Without a job or a steady income, CPO provided me and my kids a home. We started our new life with zero rent, Utility check provided each month, and even housekeeping supplies. I wouldn't ask for better help. They were God send to me, and really my only reliable support.
In less than 2 years I have accomplished a lot. Through CPO, I became an AmeriCorps Member, and I am actually serving in the Building Blocks club program which is a literacy program for kids 0 to 5 to prepare them for kindergarten. The AmeriCorps Service through CPO has also given me the opportunity to participate in such programs like Getting Ahead, which played an important role in my growth, Nurturing Moments, and Neighborhood Network which are helping me get to know people in my community. And I am lucky enough to work in a healthy environment with people who give me strength every day.
I am also and will be forever a member of the Nextdoor Program, which is also provided through CPO.I love being a next-doors member because it does not only helps you financially, or support you through your goals, but it also gives you strength and faith each time you feel down. Sometimes you just need someone to tell you "You can do this!", and this is really what Miss Tanja does with us.
Next Doors assisted me with getting health insurance for myself, my driver's license, and daycare for my son, a private school for my daughter, and a real support for me during my whole school year. I got to earn some money by only accomplishing my goals, and got assisted with paying my car insurance. My biggest accomplishment was getting my citizenship with everyone's help and support.
I am also involved with cpoWORKS, also provided by CPO. cpoWORKS has assisted me through all my educational goals. As a result I am officially a Columbus State Community College student since August 2015, and I made it through with a cumulative GPA of 3.667 at the end of this semester. Working on my goals with Shekeila helped me to earn a laptop, a printer, and a planner which were necessary for school needs. With Shekeila's help I also got to apply and be approved for the OCIC Scholarship award, and that's not all, we are still applying for other scholarships. Fingers crossed, I am impatiently waiting to be approved for the Columbus Scholar House. I learned through the Getting Ahead Training that we should use our resources to build ourselves, and this is exactly what I am doing, using the resources that CPO is offering to get out of my own way.
It is easy to fall back and be content with where you are, but if you put in the work, people will notice and be willing to help you. CPO has helped me in ways that I couldn't imagine. If not for their support I couldn't have accomplished all of this. They did not only help me, but they also served me, and I will never finish thanking them. There is definitely something here for everyone, it only depends on how willing you are to build yourself.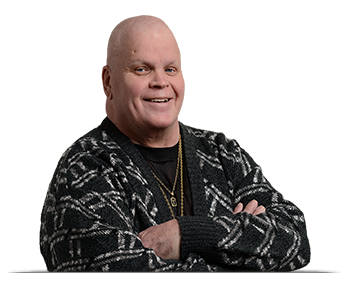 CPO Resident since 2008
There was a time when I was living on my own with no subsidies and a solid job under my belt. As life sometimes goes though, my health declined. Over several years, one thing after another happened until I was without a job, seeking disability assistance, and struggling to maintain my health. Then cancer hit and I could just no longer support myself. It tore me up to do it, but I went into bankruptcy and foreclosed on my home.
During this low point in my life, I heard from a friend about CPO. Though downsizing is a transition all in itself, it was otherwise a relatively easy move-in process working with CPO. I moved to an apartment and was able to really focus on my health. The first few years at CPO, my health was a rollercoaster. At some point, CPO staff recognized I was having issues with the set of stairs leading into my apartment and they recommended I apply for a reasonable accommodation. With the doctor's statement, CPO moved me to where I am today in Cambridge Arms.
Cambridge Arms has been a tremendous blessing for me. I loved it immediately because it had an elevator, it put me in a community environment and near downtown, and it gave me staff on-site to answer my questions and keep me informed. While living here, I have engaged with the exercise program to improve my health. This program and the instructor proved to be invaluable. My health has improved so much so that recently my insurance kicked me out of their program because I am "too healthy".
As time goes on, I intend to be more active, especially in the church. At times I think about moving to another part of the city - I am so thankful that I am back to thinking about my choices in housing as opposed to being dictated by my health on what I can do! Life has definitely improved for me. CPO has been a great support in my toughest of times and I will always be grateful.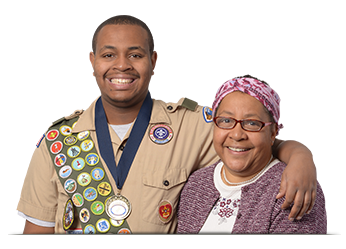 CPO Resident since 2006
Hello. My name is Karia. In 2006 CPO changed my life forever. My mom and I moved into our CPO apartment on Indianola Avenue when I was 12 years old. I went from being homeless to having a home and my own bedroom. When we moved into our new home we learned CPO would pay for me to go to summer camp.
I had never been to camp before. I went to CPO summer camps for the next 5 years. The first year I went to camp I would hide in the closet and not talk to people. I did not want to be around new people. There was a nice girl at camp who came and talked to me. She became my very first friend. Through my experiences at summer camp I gained the confidence to participate in other activities like Boy Scouts, the swim team, and volunteer in my community. Summer camp made a big difference in my life. I made friends and good memories for the first time thanks to CPO's support.
In 2007 I became a Boy Scout. Scout badges are normally earned at an overnight camp that lasts for a week and costs about 200 dollars. It took me awhile to go to this camp because some people questioned my disability, but I really wanted to go. I decided to sell popcorn to make my own money so I could to go to camp. I made more than 200 dollars selling popcorn. I proved to everyone they shouldn't doubt me because of my disability. Some people said I would never be able to earn any badges and now I am an Eagle Scout.
I graduated last year (2014-2015) from ECOT high school as Valedictorian. While I was there I was inducted into the National Honor Society, earned several awards for my schoolwork, and went to my senior prom. I am starting Columbus State Community College soon to study special education. I want to be a teacher. Thank you CPO for believing in me and letting me be in all your programs. I am looking forward to my future. I thank God, my mom, and CPO.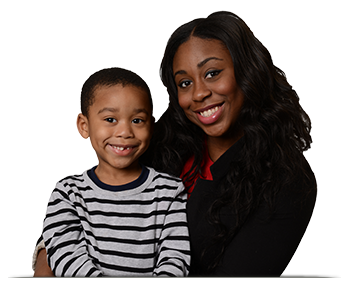 Former CPO Resident
I am currently finishing up my 3rd year at The Ohio State University. I have completed all three years of my college life with my 6 year old son Kellon. There have been many challenges on this road to graduation. I came to Columbus and left my safety net behind and voluntarily put myself in a "no turning back situation" because I knew that the decision to pursue my college education was extremely important.
When I arrived here, I was living in OSU's student housing, which was too expensive. I could not find inexpensive quality childcare, I did not have a job, and I did not have a clue about the area. All that I knew for sure was that I was going to The Ohio State University. After two months of paying $200 a week for childcare because school was about to start and paying close to $700 rent per month, my savings was quickly being depleted. Then I learned about the ACCESS program and consequently CPO.
The ACCESS program has helped me in so many ways. They first helped me get my son into the OSU daycare which in turned alleviated the childcare burden. ACCESS also helped me find a job. Then they introduced me to CPO's Columbus Scholar House program which alleviated the stress of working full time while trying to maintain my academics. Both ACCESS and CPO have linked me to other resources, which have helped me to not just go through the motions, but truly live in the moment, an experience that I will never get back. In particular, moments with my child that I would have missed due to being in a stressful situation and for that I am truly grateful.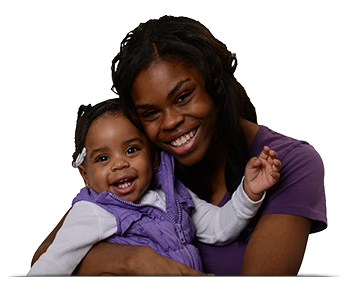 CPO Resident since 2012
Since living in Scholar House in 2012, I will graduate from The Ohio State University in August 2015 and have been accepted into OSU's Graduate School for Social Work. My cumulative GPA is 3.1 and my child has excelled in school as well. My child attends OSU childcare and was put into pre-school at age 2. I am currently an intern at Huckleberry House, which is a runaway shelter for teenagers. I plan to start a new internship at Nationwide Children's Hospital in the fall. I want to go into medical social work after I receive my MSW. This summer I plan to take the social work licensure exam. I have been on the Dean's List for the last two years.
I have zero income at this time. I usually take out student loans in order to finance my living. I want to focus on my academics and continue going to school full-time and interning as an investment of my future. Columbus Scholar House gave me the opportunity to have stability and be able to finish my undergraduate degree in 3 years. Columbus Scholar House also provided a safe environment for my child & me. My daughter learned to ride a bike right in Columbus Scholar House parking lot.
Scholar House has helped me during many hardships, especially around the holidays. It is very hard to do extra stuff or to buy my daughter Christmas presents when I have zero income. Columbus Scholar House made sure that my daughter had a nice Christmas by collaborating with Columbus State Community College to provide donated presents. Also, my daughter was able to always have her own room and space, helping me instill independence in her. Columbus Scholar House has been very supportive of their tenants. They get our maintenance needs met in a very timely manner and always make sure to follow up.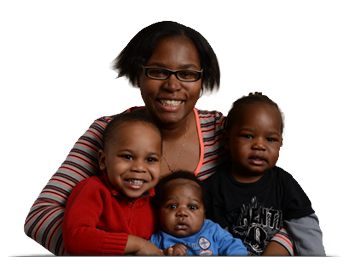 CPO Resident since 2009
I came to CPO when I turned 20 because I was looking for a stepping stone and to take on some responsibilities. At that time I had just found out I was pregnant and did not know much about the resources CPO had to offer. About a year later, I learned about the Neighborhood Network program from a friend who was an AmeriCorps volunteer at CPO. I thought, "This is great!" because I didn't know much about paying bills and such. Before the Network meeting, I also didn't know I should pay attention to my neighbors, especially because they might need help with something. I have always been the kind of person to tell people about things. Because of this, CPO Supportive Services staff asked me to apply for an AmeriCorps position. Being a volunteer opened my eyes to a lot of other things. For example, I learned more about "behind the scenes" at CPO and could explain to other CPO residents that CPO isn't here to be in your business, they just want you to succeed in life. I also had another son during my time as an AmeriCorps volunteer.
After being in AmeriCorps, I was pregnant again and got connected to cpoWORKS, an employment program. In this program, I got more work experience and they taught me interviewing skills to help look for other jobs. This was good because I wanted to go into a professional field but I had never had a professional interview. cpoWORKS staff were very open, you could sit down and actually have a conversation with them. They also deducted points if you were not at work or were late, which helps you be consistent. Next, I worked at CPO as an Engagement Specialist for several months.
Now I have three young boys and have moved to another AmeriCorps volunteer position at the YWCA Family Center, working with homeless families. I am starting back to school this spring to complete my degree in criminal justice. My goal is to be a probation officer for juvenile delinquents. I have lived at CPO for about 4 years now, and am working to get myself to the right place to finish school and then get a home for my family!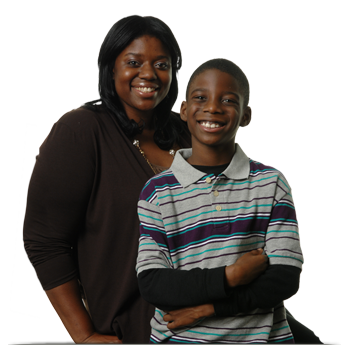 Former CPO Resident
When I became a CPO resident in Weinland Park, I was in need of a stable home for myself and for my son. I had recently earned my B.A. in graphic design but still faced barriers with having reliable transportation, finding a job, and finding suitable childcare. Thanks to the relationship CPO had with OSU Extension, I was introduced to a program called Getting Ahead that was offered to CPO residents at that time.
Getting Ahead helped its participants to better understand poverty and the importance of building relationships across class lines. This experience allowed me to get to know other CPO residents and it motivated me to really take advantage of other resources CPO had to offer including the CDA program and free summer camp for my son. Soon I was offered the opportunity to work with CPO as an AmeriCorps VISTA which was critical in transitioning from never having worked a full-time job to working full-time and making enough money to actually save some. As a VISTA I saved enough money to buy a car and move on from CPO housing to a home where I could afford paying market rent! During this time I also participated in the employment program and from there earned a contracted position designing for CPO on a part-time basis. Through working for CPO I gained so much more experience in not only design but in marketing and communications as well.
As of May 2013, I was offered a staff position working full-time with benefits and everything feels like it has just come full circle. Before CPO, I had never heard of a property management company that cared about improving the lives of their residents. CPO believed in me and I feel like once they got a hold of me, they just never let me go!