service coordination
Three CPO communities are dedicated to serving senior or disabled residents. Each of these buildings has a full-time Service Coordinator to help residents maintain lease compliance and live independently for as long as possible. Service Coordinators ensure residents have access to needed services to age in place. Service Coordinators regularly assess resident's abilities, needs, interests and work with service providers to source the most relevant services and facilitate appropriate partnerships.


To achieve this, Service Coordinators assist residents in finding and using services to address the following types of issues: Financial, Medical, Educational, Home management, and Legal.
Each building has a resource center where residents can use computers with internet access. Service coordinators also arrange the following types of activities or resources on a regular basis:
• Exercise classes
• Food distributions from partner agencies
• Health screenings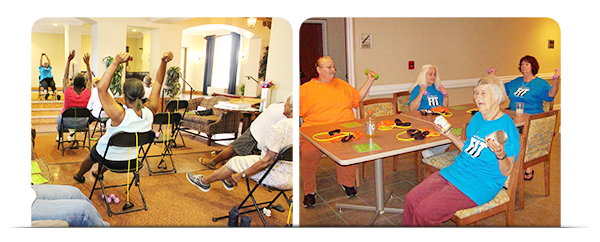 Service Coordinators are members of the American Association of Service Coordinators (AASC) and use AASC Online to document and track all services provided. In addition to using internal continuous improvement processes, service quality is assessed annually by a third-party evaluation as required by HUD.